Grafomed printing company started operating back in 1991 in the suburbs of Aleksandrovac, 230km south of Belgrade. In the beginning, our scope of services included offset, screen and pad printing, whereas the biggest milestone for our company was the year of 2009, when we expanded our offer and introduced flexo printing services, which is today our prevailing activity.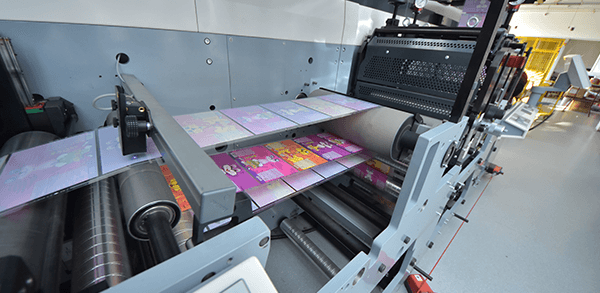 Our work foundation is constant improvement of machinery, staff training and the expansion of the services' volume with the goal of increasing the printing quality level. Thanks to cutting-edge equipment and expert team, as well as fast adjustment to market changes and the application of latest technological achievements, we provide innovative solutions for our clients' businesses.
Following innovation in printing technology and relying on long-term experience, the expert staff of Grafomed printing company is prepared to respond to clients' specific demands at short notice, while successfully overcoming each challenge.
Ever since its foundation, Grafomed has been a family company based on the principles of efficiency, productivity and innovation, while the most significant elements in this value chain are client care, personal and professional growth of employees, as well as constant improvement of work standards and final result quality.
On our path from having a single operating machine to being a regional market leader, we keep upgrading our services, with a vision to become front runner in the flexography print market. Nowadays, we operate with more than 20 machines of the latest technology and conduct clients' requests on an area of more than 3.500m2.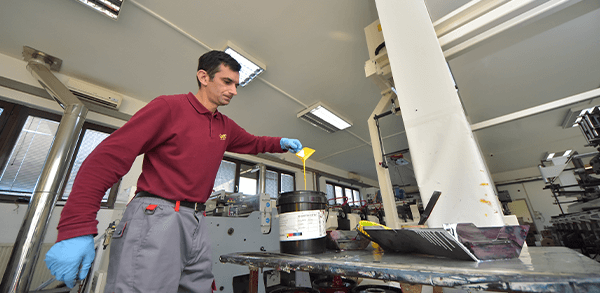 We owe our success to dedicated work, careful business development planning and investing in equipment and staff. We are proud to say that our staff is hard-working and responsible, with a strong motivation to specialize even further. Therefore, countless prints and printing materials, as well as satisfied customers, are growing in numbers.
Why Us?

Highest level
of quality
Lowest prices
in the market

Shortest delivery time
without minimum
printing quantities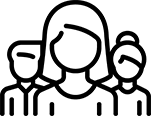 Expert
support
With the goal of completing the most demanding tasks and meeting the needs of clients in the shortest deadlines, the process of printing, from the first inquiry to the final product is actualized in-house. Our clients are provided with a full set of services in one place, with no print-run limits and with a strong intention to meet even the shortest deadlines.
The Most Important Events
in the History of Grafomed
Policy of the Management System
and Quality Standard Certificates

CERTIFICATE OF COMPLIANCE GRAFOMED D.O.O (LLC)
system of managing product safety, including HACCP (analysis of danger and critical control point of organization) with the recommendations of the document CAC/RCP, 1-1969, rev. 4-2003 (HACCP)
CERTIFICATE OF COMPLIANCE GRAFOMED D.O.O (LLC)
system of managing the quality of organization with the requirements of standards SRPS ISO 9001:2015